Following more than 20 years of active duty service in the United States Marine Corps, Mr. Victor Letourneaut founded and incorporated Up-Side Management Company (U-SMC) in May 2007 in the State of North Carolina as a janitorial/ maintenance and repair services firm. He expanded U-SMC's capabilities in 2012.
U-SMC is certified by the Small Business Administration as an 8(a), Historically Underutilized Business Zone (HUB Zone), Small Disadvantaged Business (SDB), and a VA CvE Service-Disabled Veteran-Owned (SDVOSB), and Minority-Owned General Contractor with strong self-performance in roof repair and replacement facility service, maintenance/ repair; HVAC repair, maintenance, and installation; electrical repair, maintenance and installation; emergency and disaster/hurricane response; fire alarm/suppression; demolition and environmental projects; underground utilities, earthwork, and site preparation and restoration; and horizontal construction (roads, parking, sidewalks, storm water, etc.).
Headquartered in Hubert, North Carolina, U-SMC also has two established Small Business Administration (SBA) Bonafide offices in Jacksonville, Florida and Velpen, Indiana. Additional construction offices are located in New Orleans, Louisiana, San Juan, Puerto Rico, Harvest, Alabama, Pensacola, Florida with a warehouse facility in Fayetteville, North Carolina.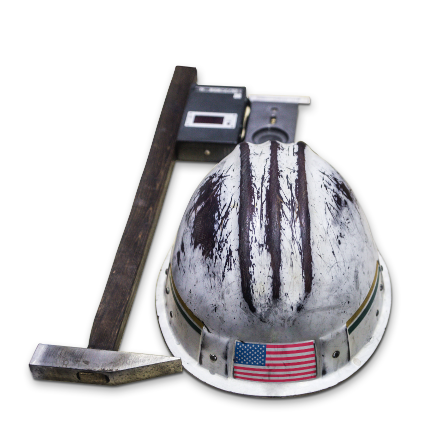 We were also approved to participate in the All Small Mentor Protégé Program (ASMPP) with our mentor DeMaria Building Company. We have used our involvement in the ASMPP to develop technical capabilities which can fully support various contracts. Under the ASMPP, DeMaria offers us a large supporting infrastructure for project execution and an extensive pre-qualified subcontractor database and has the ability to delegate personnel site visits, construction, and timely close-out of projects.
Our portfolio includes projects from various federal and DoD agencies. We have successfully completed projects involving Design Build and Design-Bid-Build new construction alteration/renovation. The work included interior demolition, electrical, mechanical and plumbing, facility repair, operations, and maintenance. We have also managed contracts for roofing maintenance, repair, and replacement, structural demolition, HVAC, fire alarm/suppression, underground utilities, site preparation, and horizontal construction.
Our client relationships are the foundation of our success.
We work hard to understand our client's business needs and continually look for opportunities to provide additional value to our clients and their projects. Our client relationships are the foundation of our success, and our primary goal is to help each of our clients achieve their vision. We do this by carefully managing the details and complexities of each project and communicating constantly with all team members.